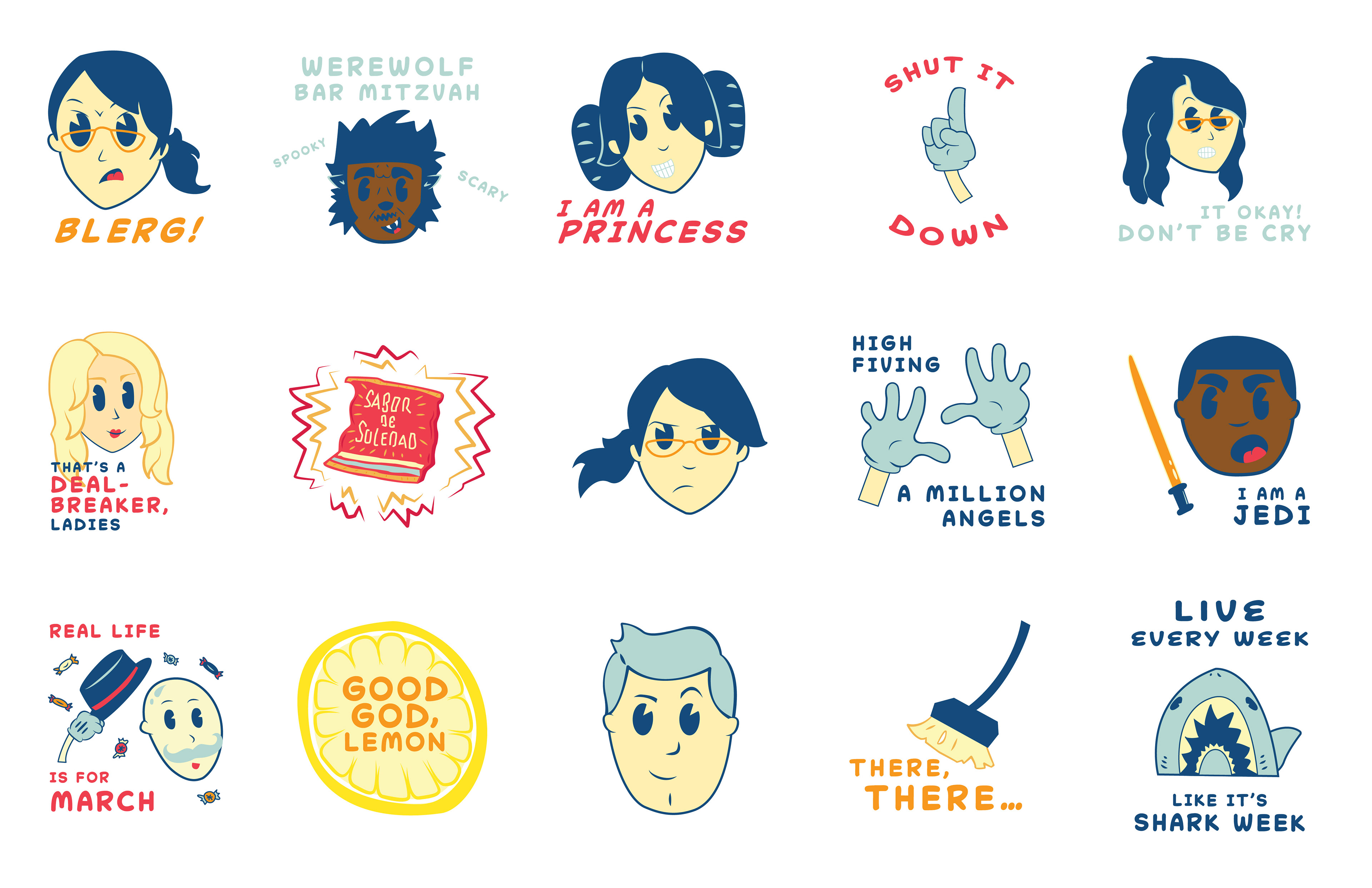 For the past eight years, I have been watching 30 Rock on repeat. 
It did not dawn on me to use this as my subject until much later, but truly, what better topic to choose for a project that I have to stare at for weeks on end? In addition to the GIFs, I have still samples, as well as a few I left unanimated. 

It is my humble opinion that 30 Rock is the greatest comedy to ever grace our cable screens. I hope I did some justice on these animations, for we desperately need more ways to communicate Liz Lemon style.
For this project, I hand drew each sketch, vectorized them in Illustrator and animated them in After Effects. To save them as GIF files, I imported them into Photoshop as MOVs. I could not have done this without the help of my wonderful and dedicated classmates and teacher. 
Please enjoy!